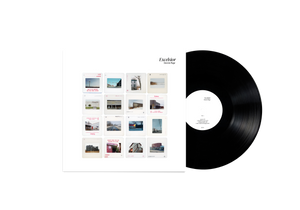 This is a double vinyl album - with black vinyl. Side D contains no music, but is etched with an image of the windmills from the album art.
Track listing:
Side A
Feel 3:57
What'll I Do Now 4:27
Human Doll 3:20
How Much Is Enough 5:02
Side B
Look To The Stars 4:44
Infinitely Light Years 6:42
Safe 4:15
Side C
The Golden Age of Doubling Down 3:42
Xylorimba 3:51
Zoom 3:00
Something About Me 4:25
Side D contains no audio, do not play!